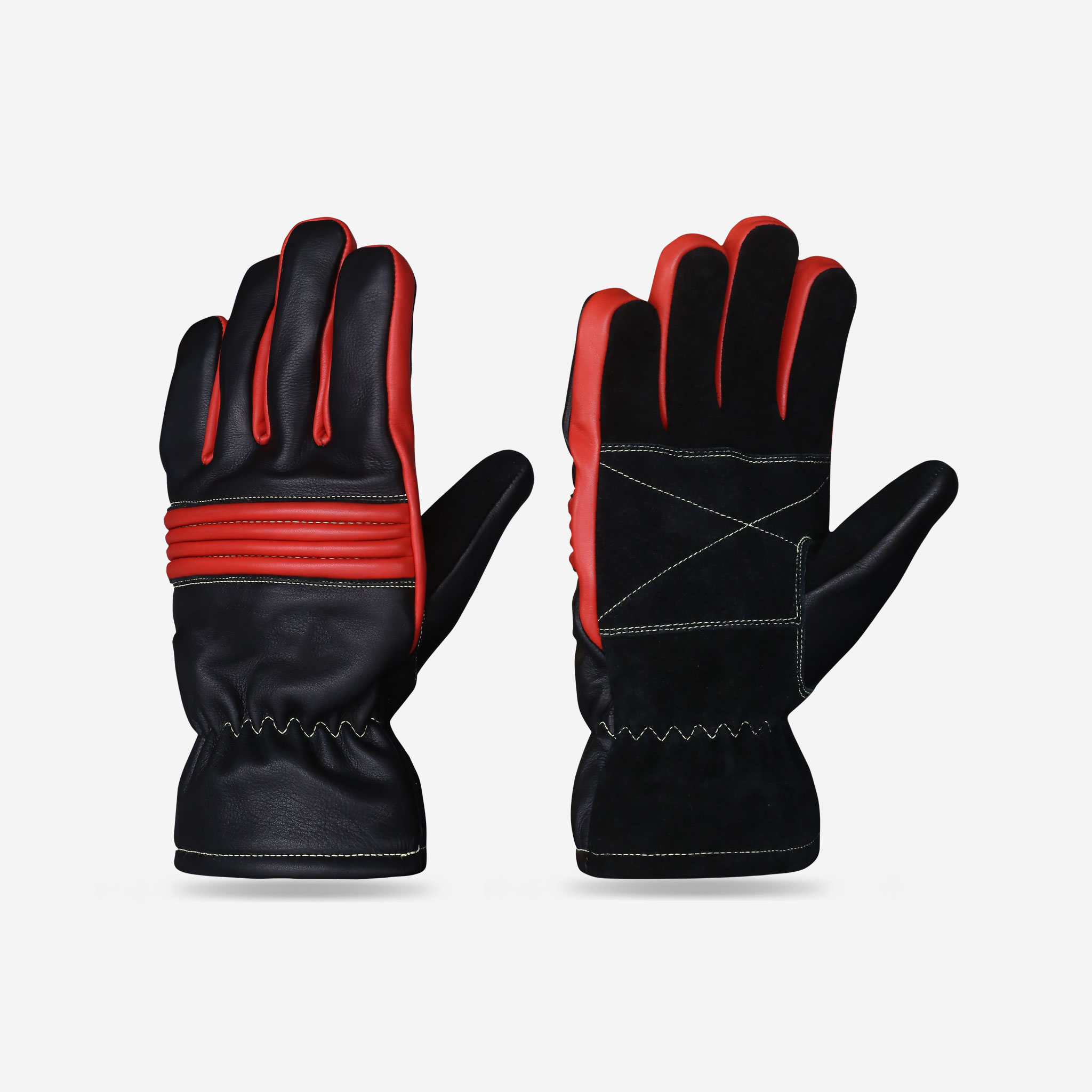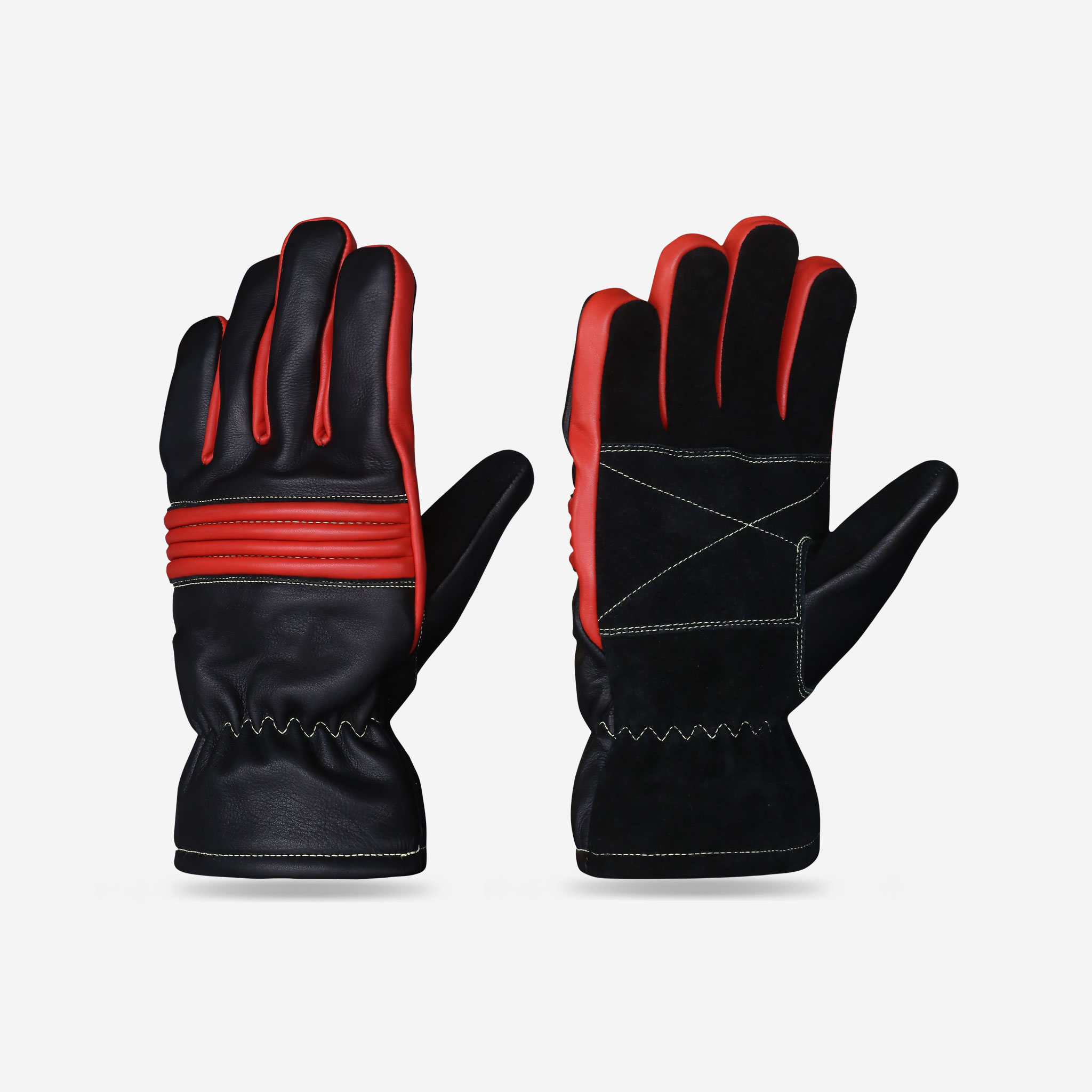 Material
Firefighter Gloves Black color.
Front Palm cowhide suede leather
Reinforcement on Palm silicon coated fabric
Red color cowhide leather fourchettes
Silicon coated fabric reinforcement on front and back side of fingers tips
Back black color Kevlar fabric.,
Knuckle Patch silicon coated fabric paded with extra layer of Kevlar.
Two sliver reflective strip on knuckle.
Inside extra layer of Kevlar
FR waterproof insert.
Inside lining Nomex fabric.
Kevlar
280gsm
Nomex
280gsm
Thread
Kevlar
Eleastic on wrist.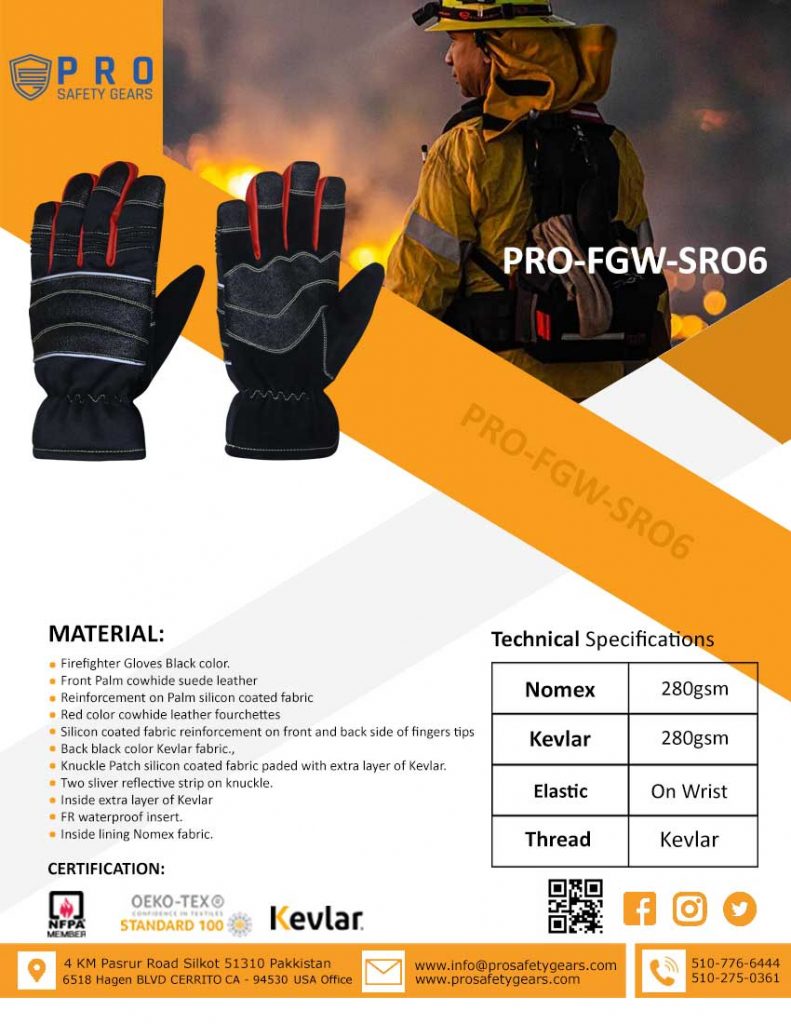 ×
Hello!
Click one of our contacts below to chat on WhatsApp
×