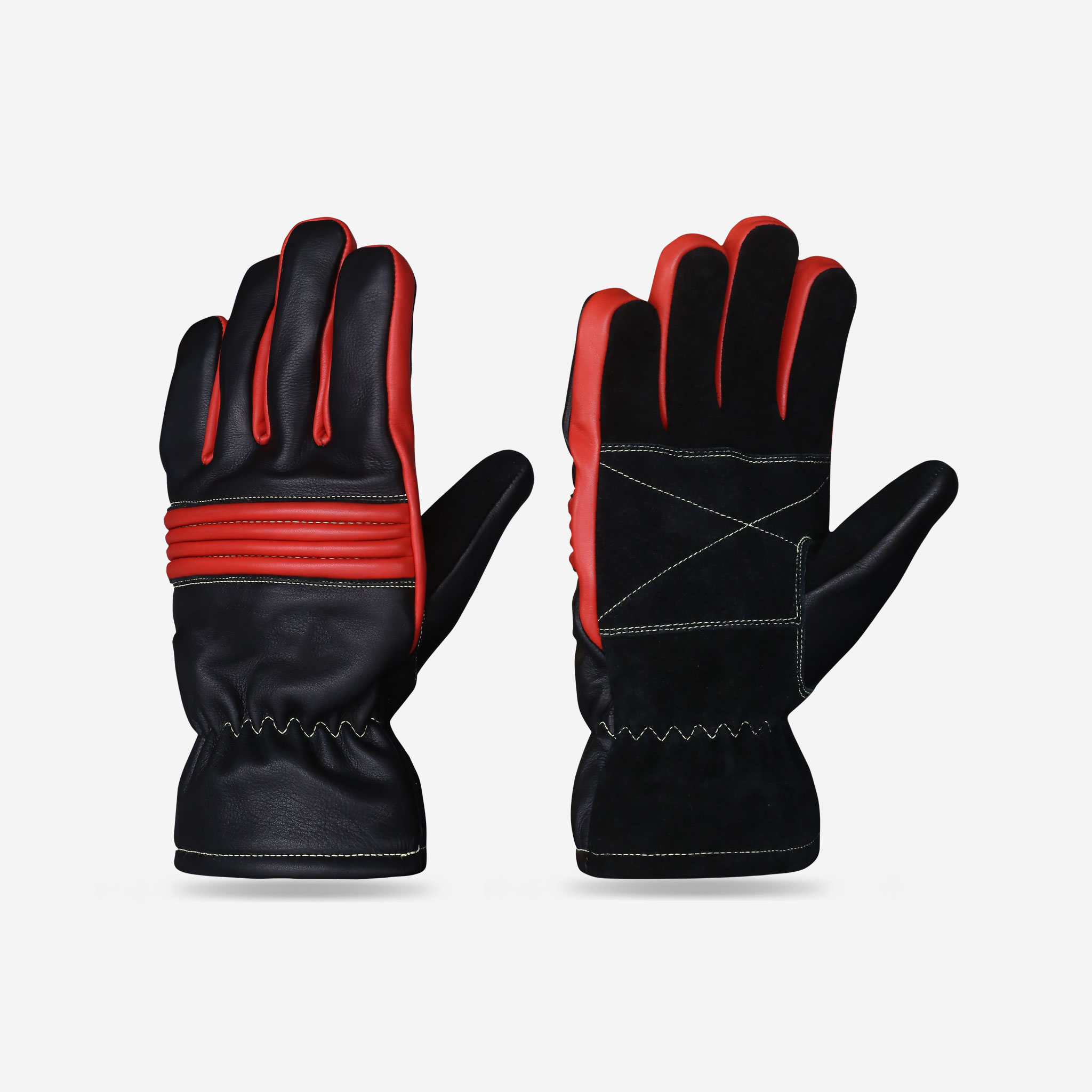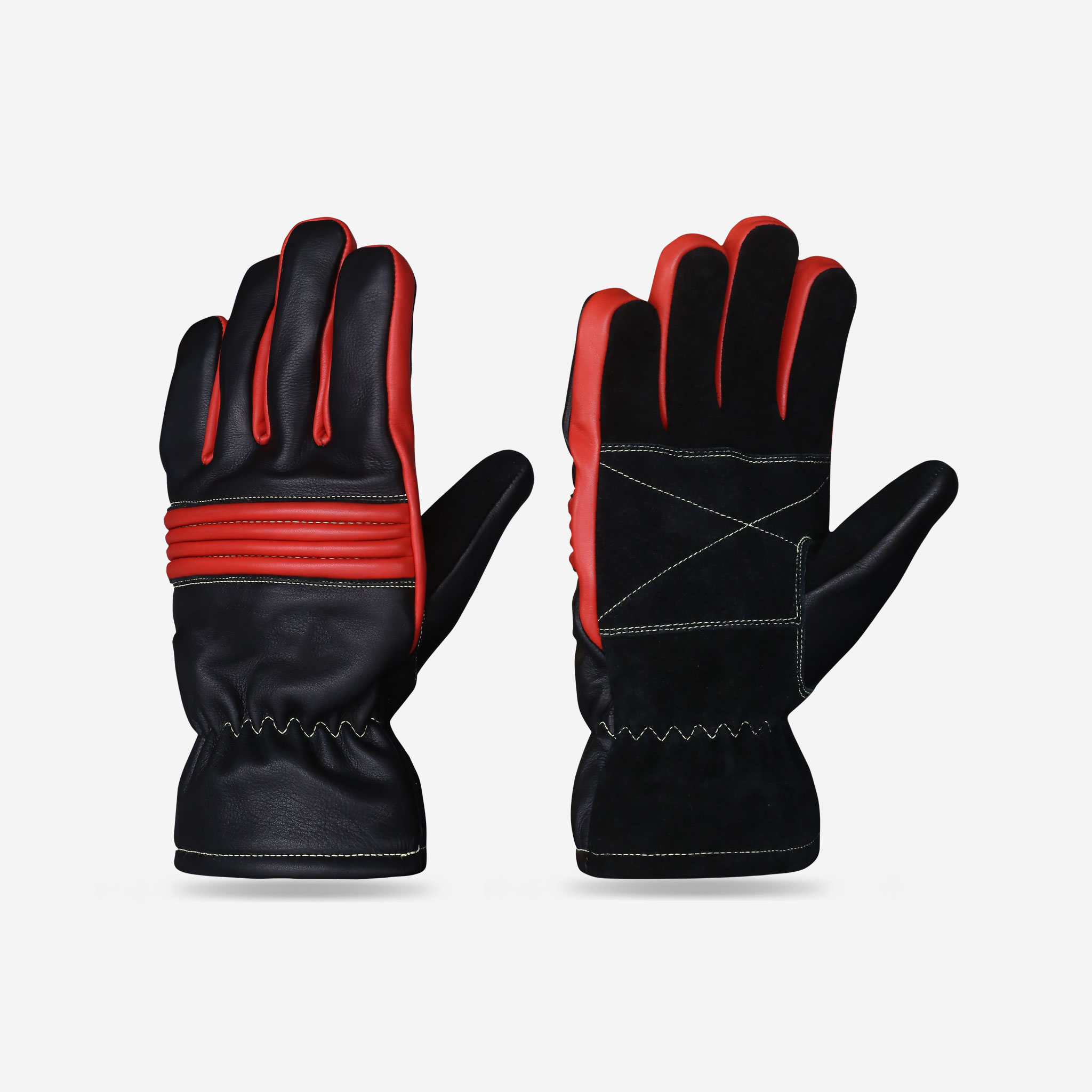 Customize design

Protective

Heat resistance 

Cut resistance

Durable

Waterproof 

Made as per international standards
Fabric Features 
Cowhide leather will provide extremely resistant to abrasions, keeping your hands protected from any cuts, snags, or punctures. Grain leather will protect you from scratches, punctures, cracks, or tears.  Kevlar will save you from fire and cut. The Nomex lining will give protection from flame, smoke and high radiation heat.
Leather thickness   0.9-1.00mm

Kevlar                         280gsm

Nomex                        280gsm

Thread

                    Kevlar

FR Fastener

            Waterproof

Elastic on wrist
Available Colours
Front and back side in black colour. Red colour Fourchettes and knuckle patch.
×
Hello!
Click one of our contacts below to chat on WhatsApp
×