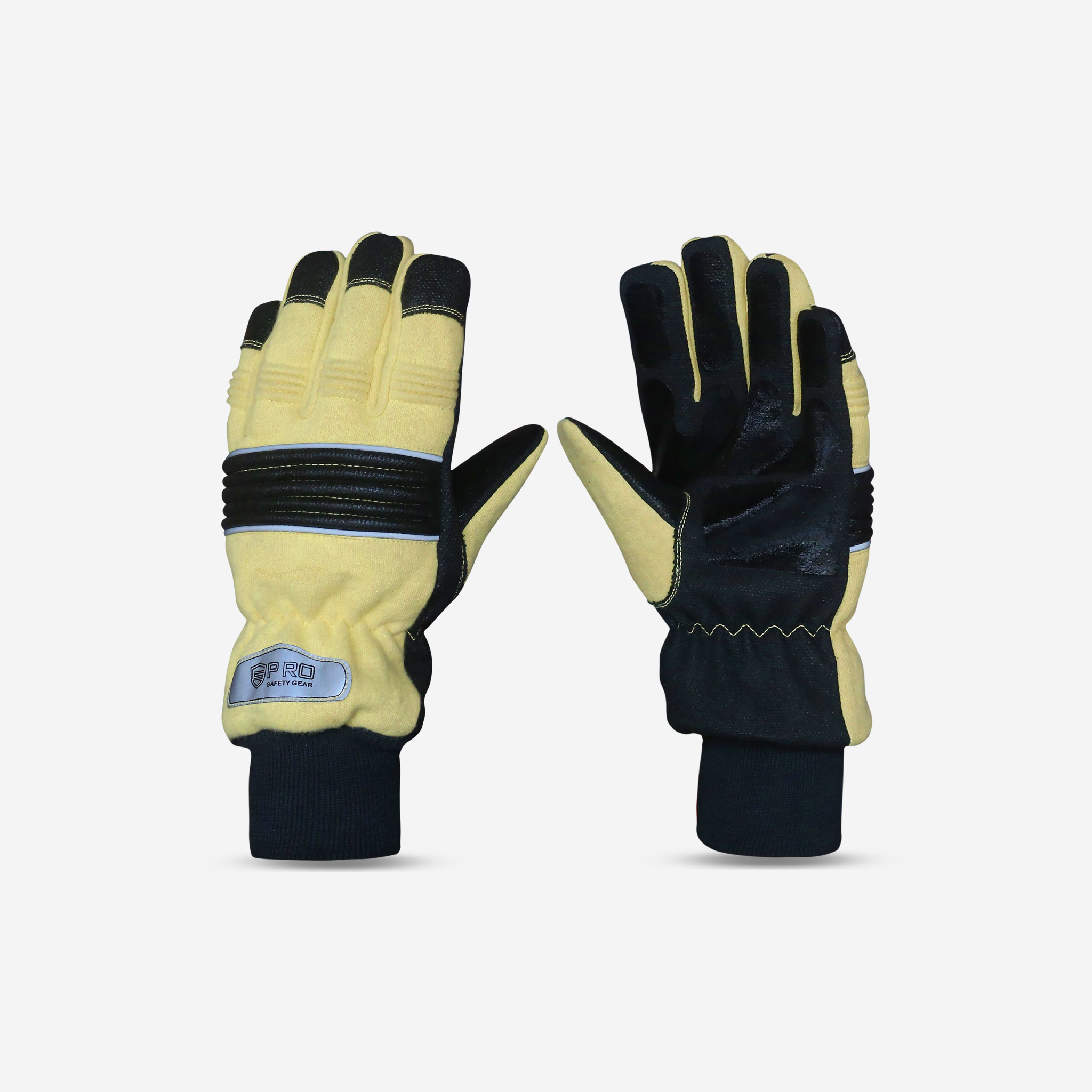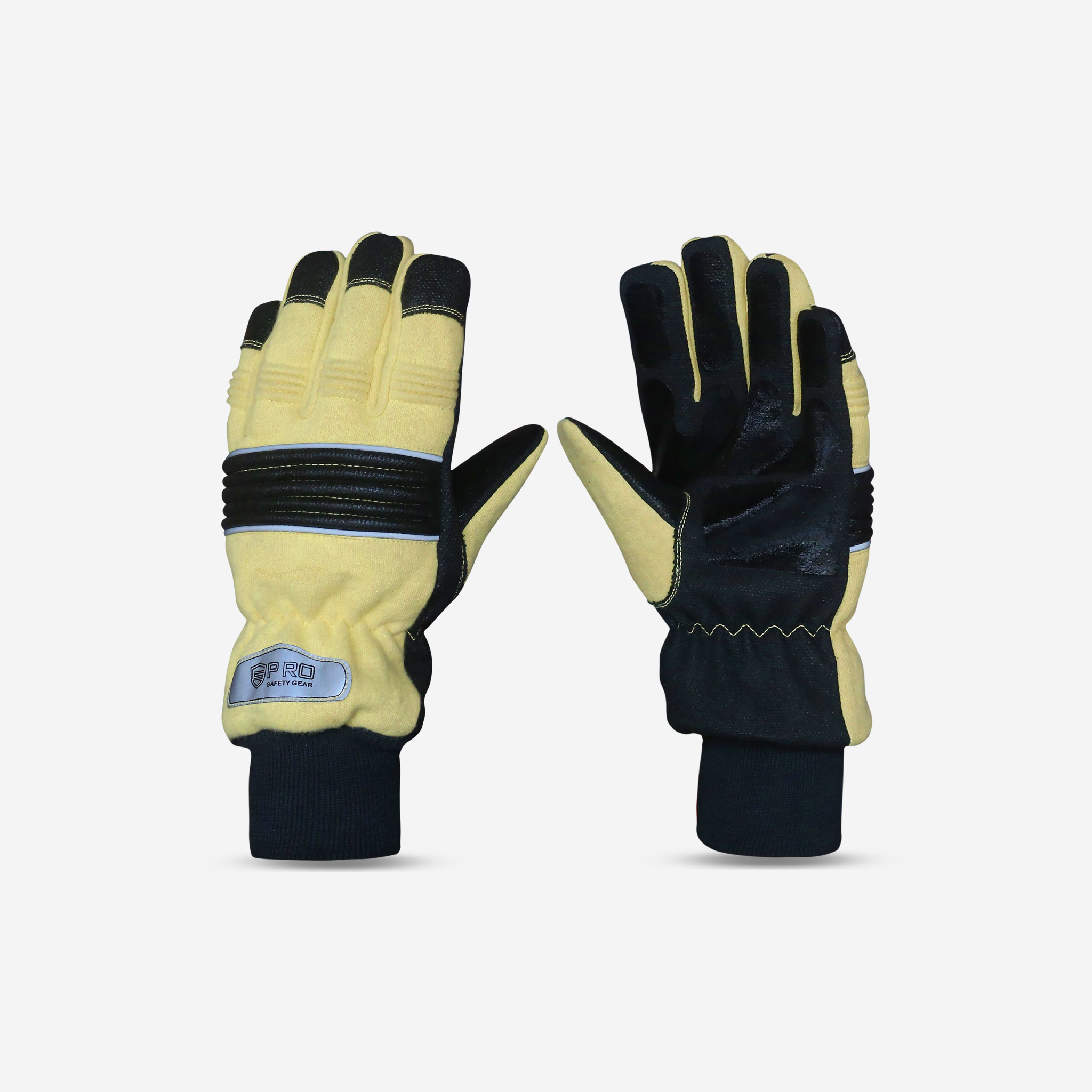 Customize design

Strong grip

Heat resistance 

Cut resistance

Durable

Waterproof 

Made as per international standards
Fabric Features 
Silicon will provide you high temperature-resistance, anti-corrosion, high strength, durability and longer life. Kevlar will save you from fire and cut. The Nomex lining will give protection from flame, smoke and high radiation heat. TPR will protect hands by maintaining dexterity, flexibility, and comfort, without compromising protection. Porelle is thermally stable and protect you from heat and chemical.
Kevlar                           280gsm

Nomex                          280gsm

Thread

                    Kevlar

FR Porelle

            Waterproof

Kevlar Silicon coated    420gsm

Elastic on wrist
Available Colors
Front side in black color and back side in yellow colour. Black colour Silicon coated rolled fabric on knuckle patch.
×
Hello!
Click one of our contacts below to chat on WhatsApp
×