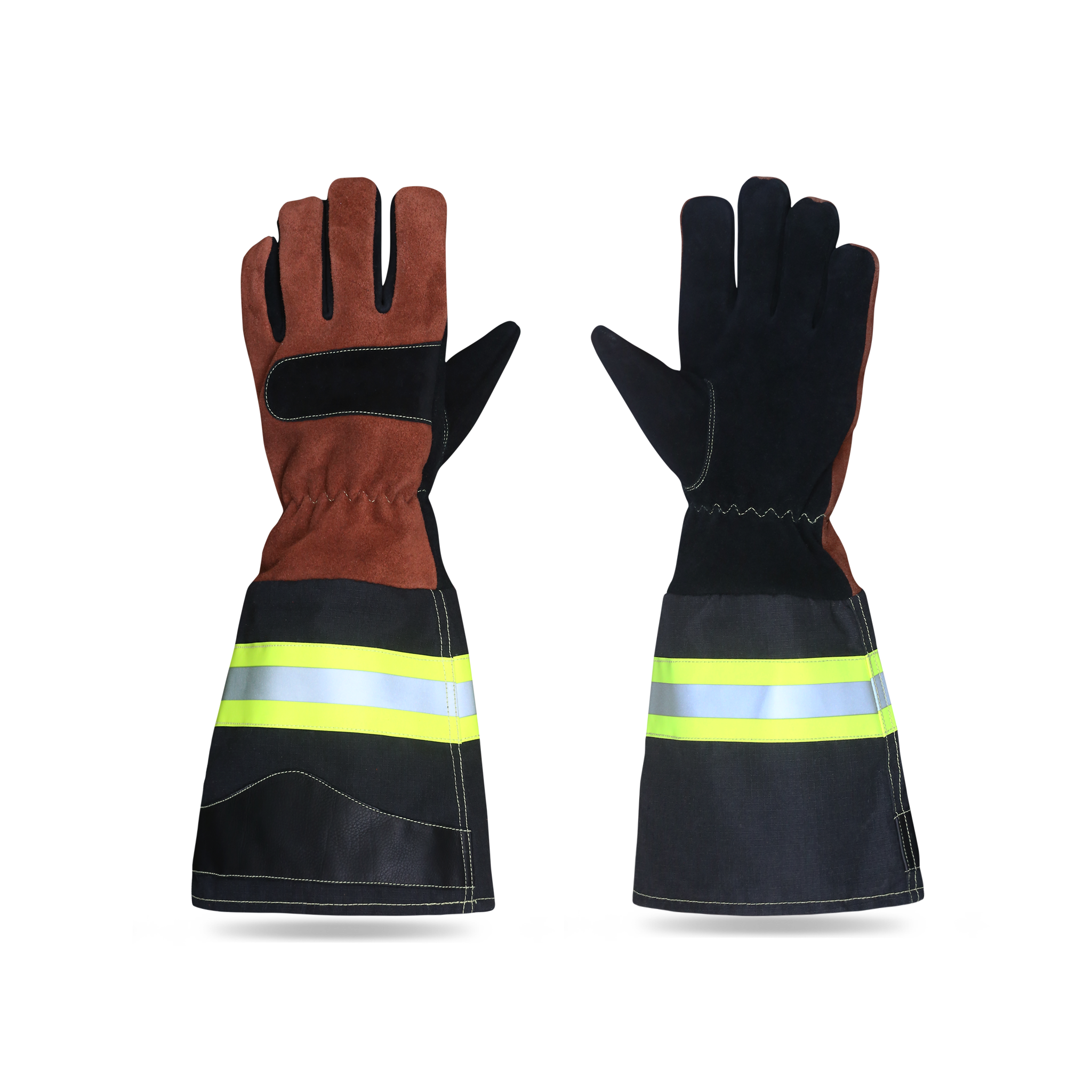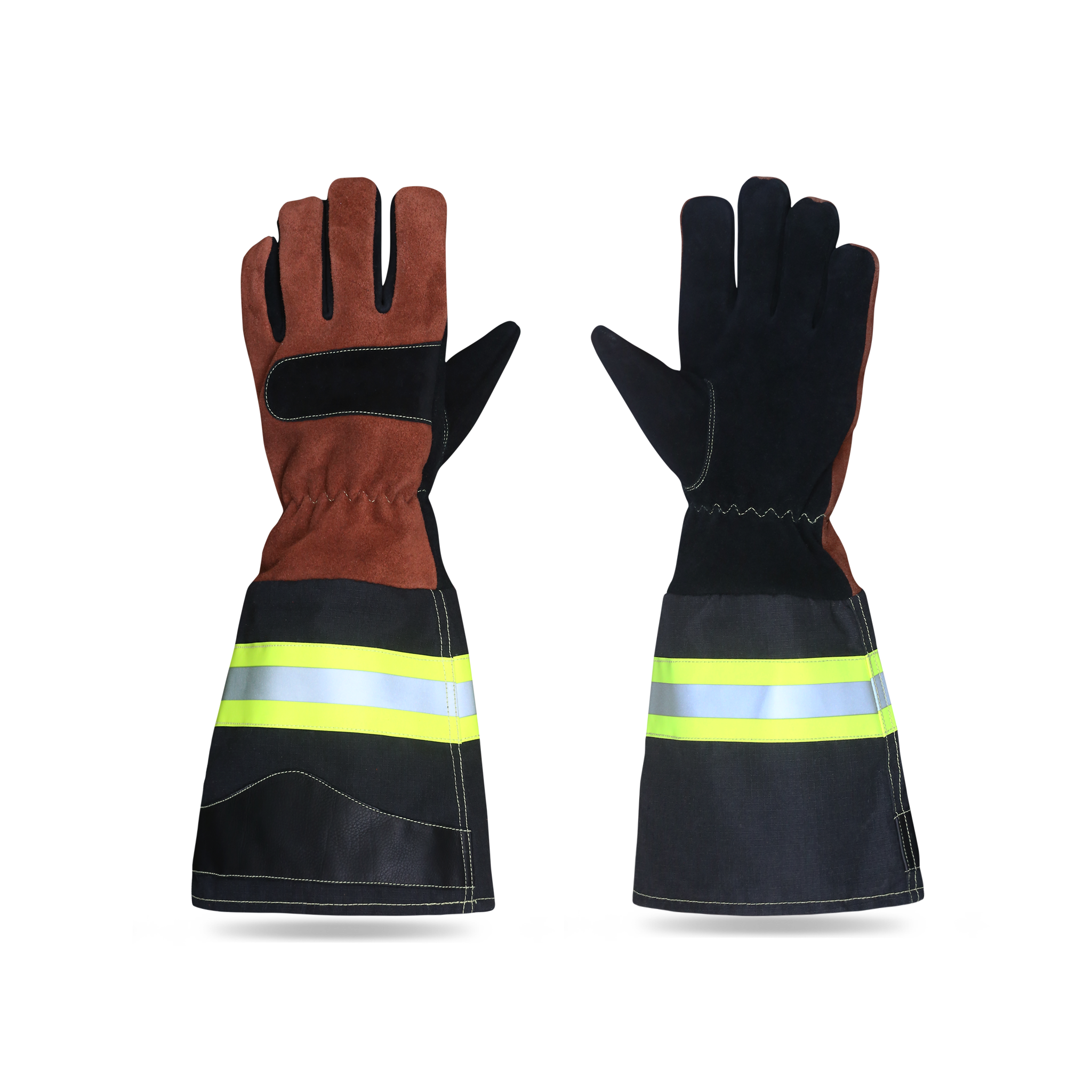 PRO-FGT-S3
The glove has front palm black color suede leather, with a special extra coating that enhances the grip. The back palm, black
Brown color suede leather is used. The TCG use the highest quality heat-resistant suede leather sewn into a 3D, pre-curved pattern to create a leather protector with incredible fit, dexterity and durability.
The Nomex (heat resistant, fire resistant) is used in the inside lining of glove. Lining helps to provide overall insulation to the hand from radiant, convective or conductive heat exposures.
The tall cuff is made from silicon coated Kevlar fabric. The Kevlar Nomex lining is used inside the cuff. Elastic is used on wrist.
On the back of the hand, one extra layer of Kevlar is designed for fire resistance and cut resistance. The glove uses the latest Generation of cut-resistant technology that powers our cut protection has doubled.
On the knuckle patch, there is extra black leather which enhances durability and protection while maintaining superior dexterity. Waterproof FR is inserted. In result, it increased efficiency, productivity and safety for workers.
Material
Long cuff Fighter Gloves.
Front palm black color suede leather.
Back brown color suede leather.
Extra black leather on knuckle patch.
Inner side one extra layer of Kevlar (Fire Resistant, Cut Resistant) on back of hand.
Waterproof FR insert.
Inside lining Nomex ( Heat resistant, Fire Resistant)
Cuff Fabric
Tall cuff silicon coated Kevlar fabric.
Yellow/sliver color reflective strip.
Inside the Kevlar Nomex lining.
| | |
| --- | --- |
| Kevlar | 280gsm |
| Nomex | 280gsm |
| Leather | 0.9-1.00mm |
| Thread | Kevlar |
| Elestic on Wrist | |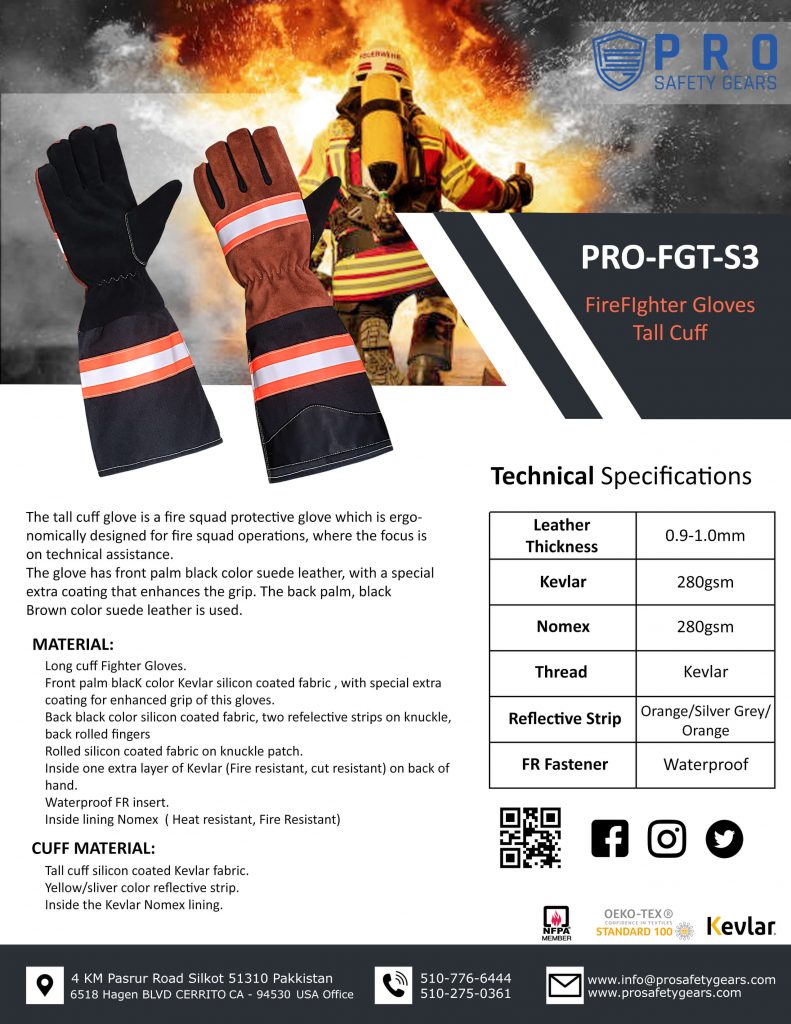 ×
Hello!
Click one of our contacts below to chat on WhatsApp
×