Cut/Scratch Resistant Kevlar Arm Sleeves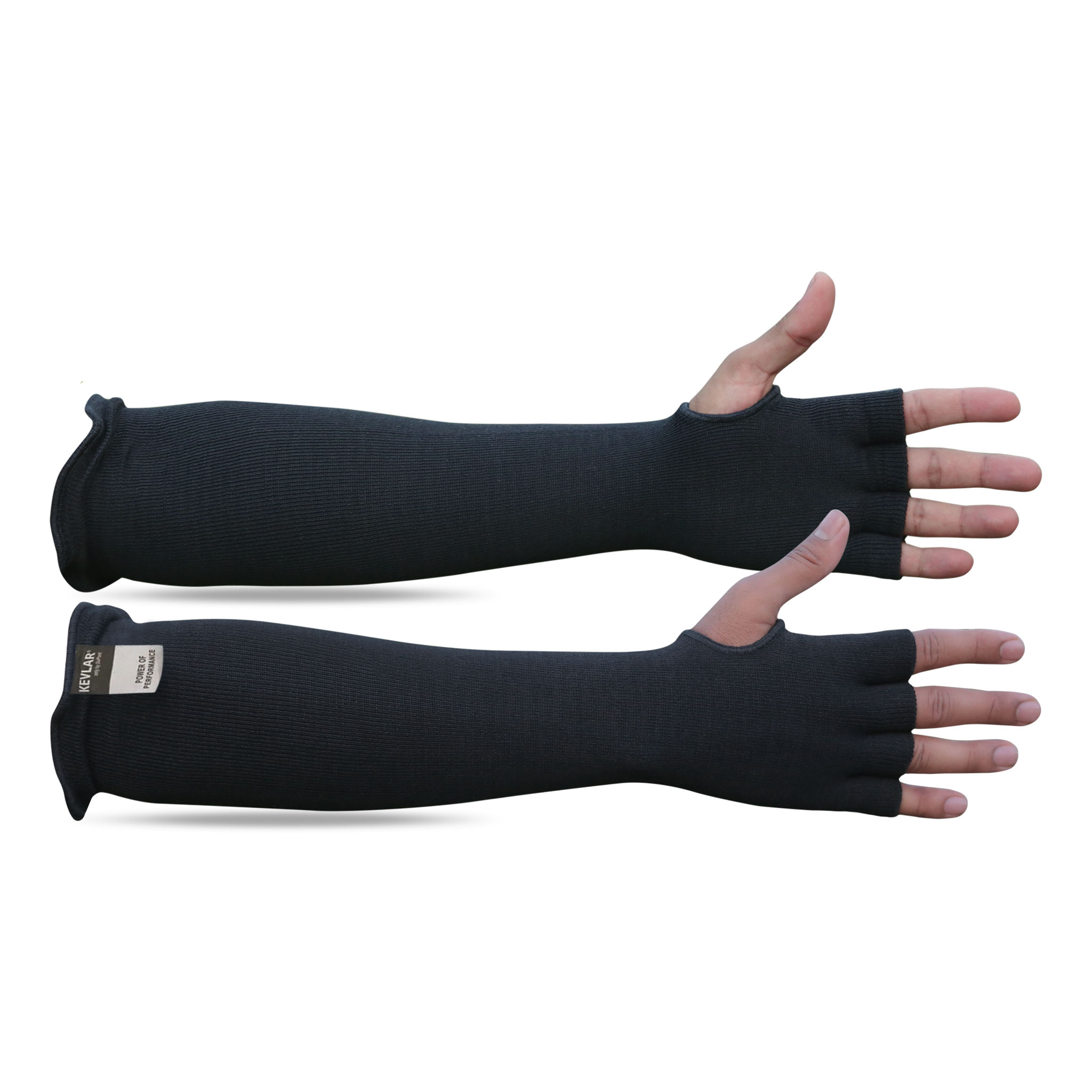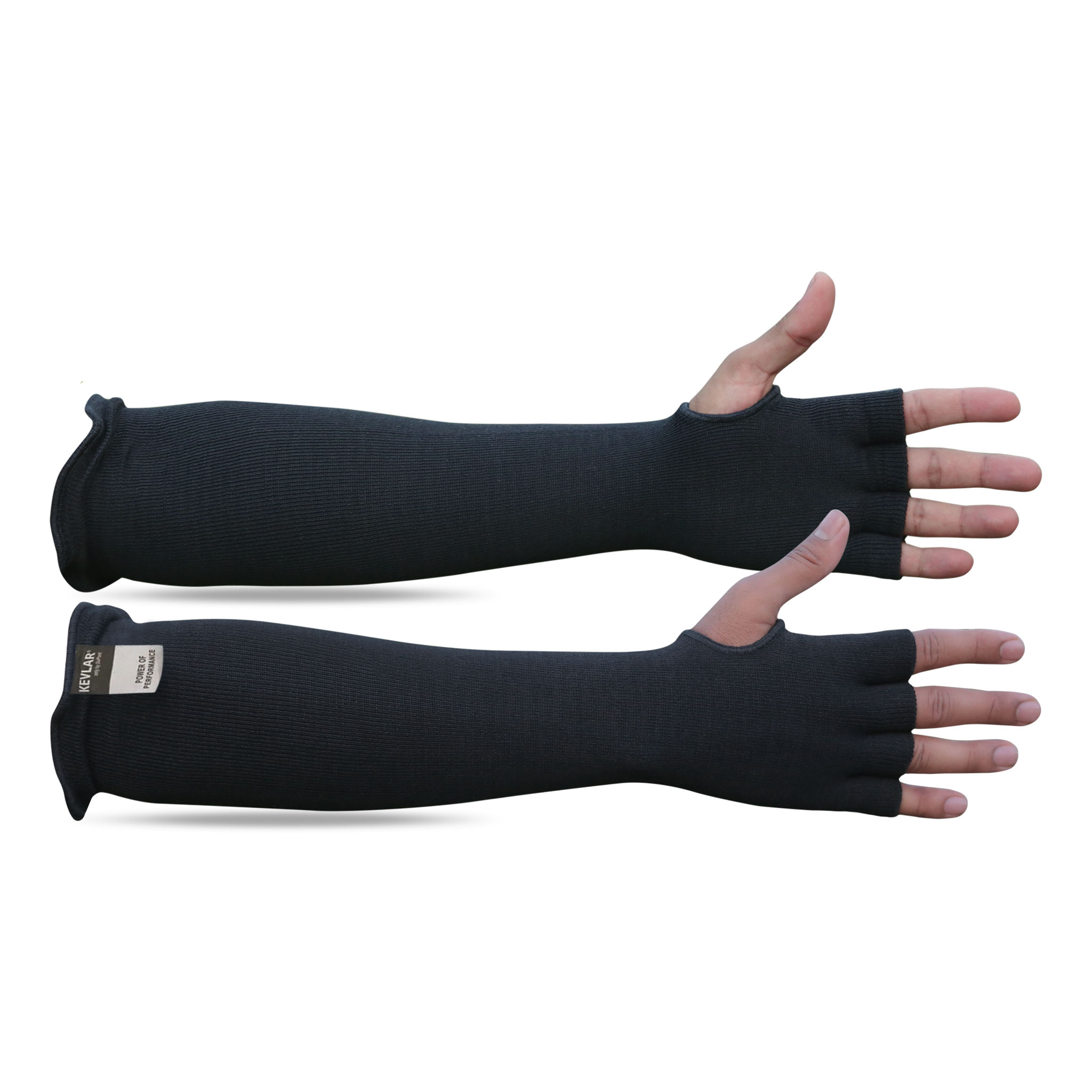 100% Kevlar® by DuPont™

Best for your Safety and excellent gift for your Friends & Family. High Quality Fabric: BSV Kevlar 18″ Arm Sleeves with finger opening are made up of 100% Kevlar from DuPont which are awarded EN388 certification. Kevlar is 30% lighter than the nylon/polyester, 4 times stronger than leather. It is durable and food safe, non-toxic and leaves no smell in the things you hold. Surely, a reliable armor for your arms!

4 Way Protection: These Kevlar arm sleeves are awarded EN388 certification which means they can give 4 way protections. Kevlar used in these arm sleeves have Cut Level – 4, Tear Level – 3, Puncture – 1 and Abrasion level – 2. It protects your arms from the bruises you can get while cutting and welding. Along with that it also keeps your arm safe from the UV rays. Keep your arms safe and covered; wear BSV Kevlar Arm Sleeves.

One Size Fit Most to All: Universal 18" size is one fit most to all (See Size Chart for Measurements). It is recommended for both men and women. It is light weight and breathable which keeps your arm cool and dry to avoid skin irritation due the sweat. The thumb hole gives you the desired grip on the things and makes the sleeves to keep its shape no matter on which angle you work from. Look dapper stay safe!

Versatility in Applications: BSV Cut Resistant arm sleeves are designed to give you cut protection. They can be used while Food service, Gardening, Wood carving, Farming, Fishing, Camping, Glass handling, Assembly line, Appliance installation, Warehousing, etc. It is easily washable but the water temperature should not more than 60⁰C/ 160⁰F. It's a universal gadget; use as per your desires!

Your Satisfaction is our Priority: BSV is keen to provide desired satisfaction and safety through its products. These arm sleeves will protect you arms from the unwanted cuts or scratches you can get while doing different daily tasks. Still, if you are not satisfied with the quality of the arm sleeves, we have return and replace policy. Your feedback is precious to us; help us improve more and more!
×
Hello!
Click one of our contacts below to chat on WhatsApp
×