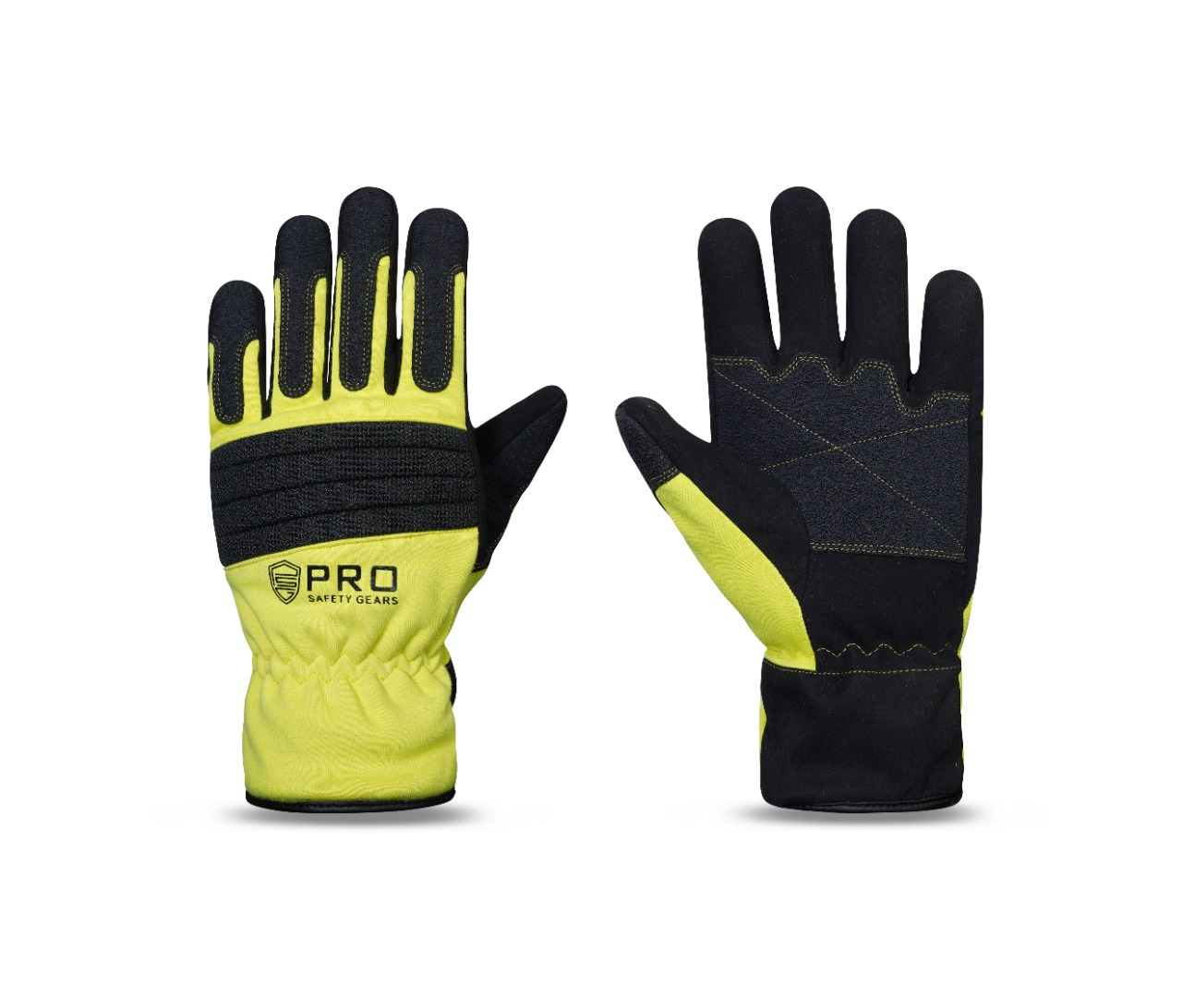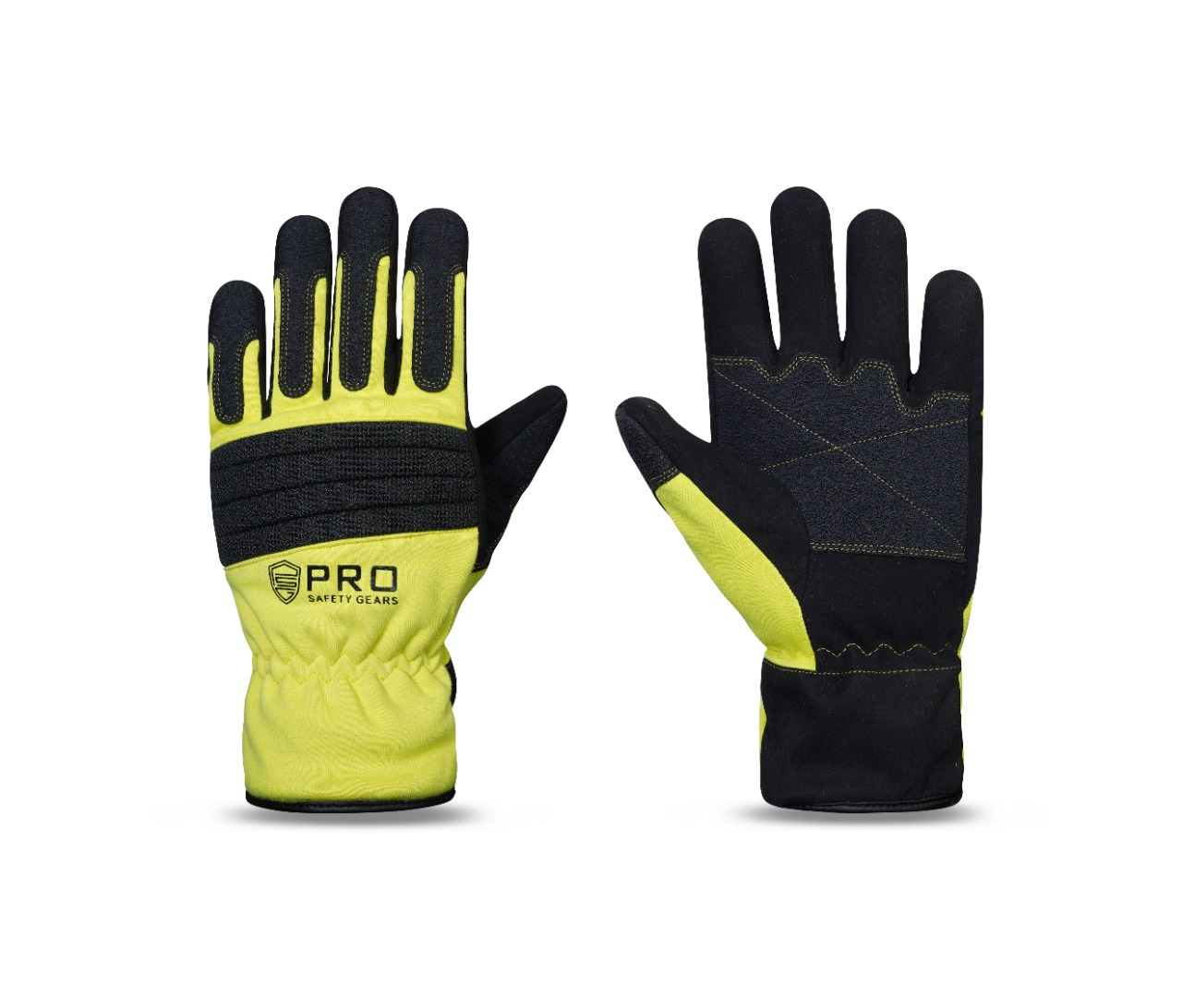 Customize design

Strength

Cut resistance 

Abrasion resistance

Durability

Water resistance

Made as per international standards
Fabric Features 
Synthetic leather is used in front palm, which will provide abrasion-resistance, and water-resistance. The Spectra (cut level 7) inside lining will provide longer durability or additional dexterity where needed. Kevlar schoeller fabric on palm will provide the benefit of being water, UV and chemical resistant and can be flame retardant. Knuckle patch is made with dynamic schoeller fabric, when the temperatures start to rise and you start to sweat more, this material is lightweight and will help keep the sweat off of your skin, and will keep you cool. FR fabric is used in backside, and it will protect workers from serious injury.
Knuckle protector

Inside lining Spectra cut level 7

 

Elastic on Wrist front and back
Available Colours
Front side is in black and back side is in yellow colour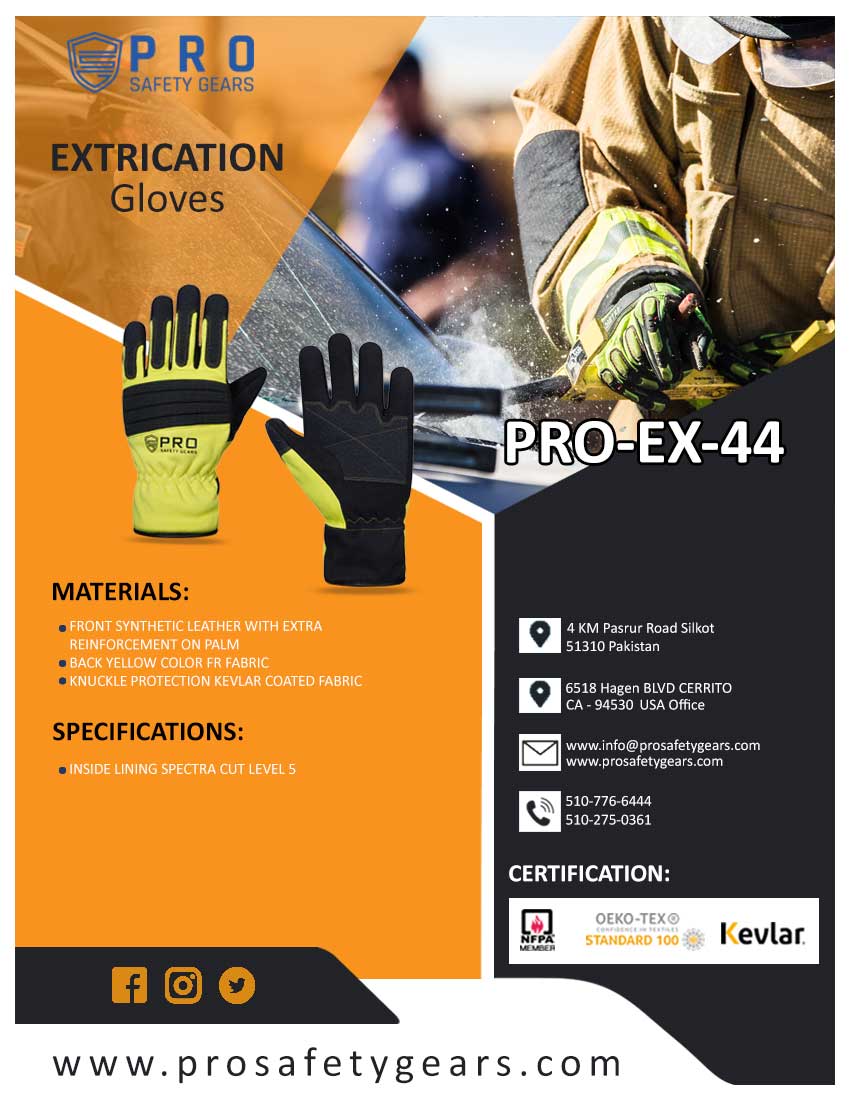 ×
Hello!
Click one of our contacts below to chat on WhatsApp
×